Chinese Calligraphy via Digital Files
(in Chinese, Japanese, Korean)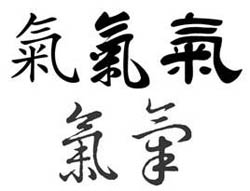 You may order names or short phrases as a digital file only order. Processing times are fast (generally 2-3 business days) and images may be used in a variety of non-commercial applications from non-bussiness websites to tattoos. Images are sent as JPEG in 100 dpi resolution.
Business use quality resolution of 300 dpi or higher upon request with business use rate. May request different file formats.
Names are translated phonetically by the sound of each syllable. Generally each English syllable will be transliterated into one Chinese character. When ordering words consider that most Chinese words are comprised of two or more characters. However, some names do vary from this general rule.
Price starts at $12.00 (style 1, 2 or 3 )or $25.00 (style 4 or 5-unique hand brushed style). Final price is depended on the number of English words need to be translated. You may see the price quote below.
Chinese Price Quote (Personal Use 100 dpi JPEG)
| | Style 1 or 2 or 3 | Style 4 or 5 |
| --- | --- | --- |
| Single name or word | | |
| First & Last name/ | | |
| Single phrase up to 4 words | | |
| Single phrase up to 8 words | | |
| Single phrase up to 10 words | | |
| 11 and above words | | |
Chinese Calligraphy via Digital Format Order Form
NOTE: AOL users: Some AOL account have been blocking or redirect our e-mail to their junkmail folder. If you have not received a reply from us, this may be the reason. Please try emailing us again, and if possible, give us an alternate email address to contact you.Thank you!